SC-1mk2 preamps are OUT OF STOCK, and are DISCONTINUED.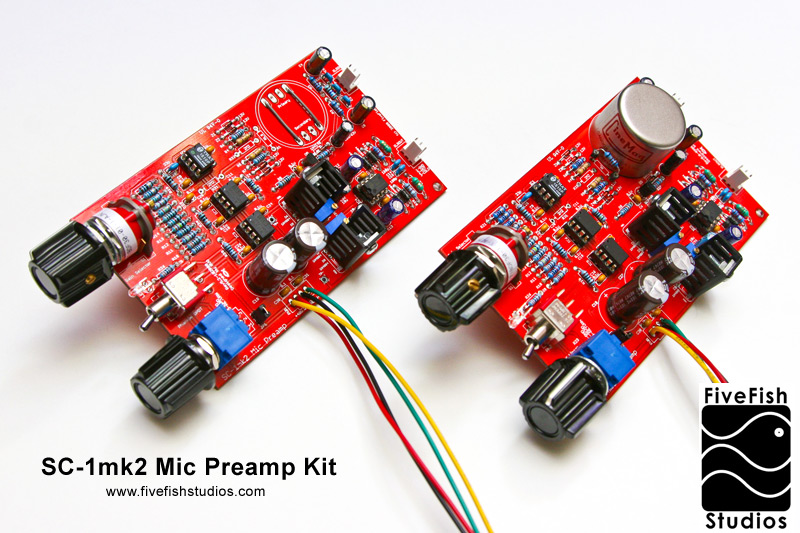 Thanks for a great run!
Yes, unfortunately, it's true... no more SC-1mk2 kits available.
But wipe away those tears on your face, because the new
SC-1mk3
design is underway and will be released as soon as it is ready.
A lot of people have requested an easy way to mount VU meters on the SC-1mk2 preamps. There is also a lack of polarity switches and -20dB pad on the mk2 models. On hindsight, I made the mk2 model backwards compatible with the original SC-1 so it can fit with the existing SC-1 front panels.
But now, we're moving forward with the mk3 design. It will have polarity switch, a -20db Pad switch, and of course the phantom power switch. There'll be some changes in the phantom power circuitry too, to speedup 48V discharge when you turn off PP. And yes, it will have built-in LED VU Meters!
Plus, it will also have some other improvements here and there... <wink wink>
I think you'll like the new mk3 design. It will give you flexibility in customizing your preamp rack, with the ability to mix-and-match our different FFS preamps within the same rack.