SC1-mk2 Mic Preamp Kit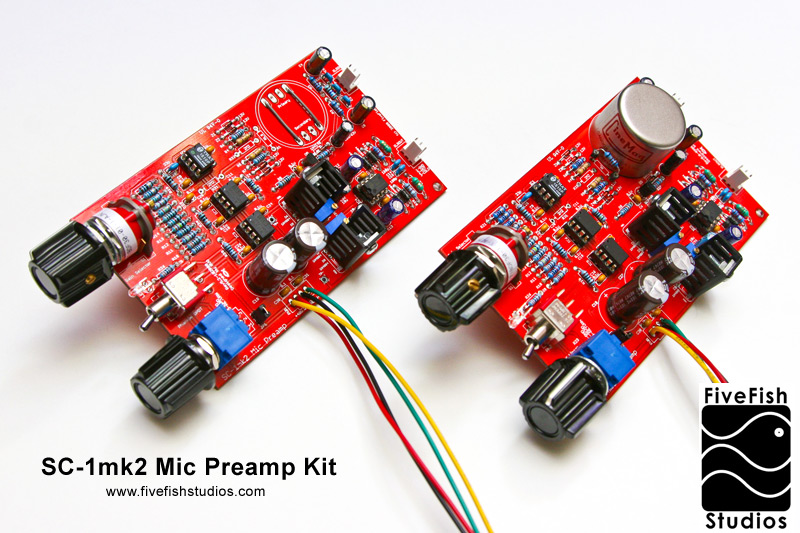 Now, with optional Input Transformer option!
Improved design, improved performance, design refinements.
Uses the same "footprint" as the original SC-1, so you can use this new kit in our 1u SC-1 Rack Case.
Have 2 channels of clean/uncolored preamp and 2 channels of "flavored" preamp
Local PSU regulation for a 2nd-level filtering of power supply.
DC Servo, Dual Buffered design
THAT and Burr-Brown chips
Using uMetal shielded Input Transformer for excellent magnetic shielding
6dB gain steps in the lower range, and 4db gain steps in the upper range for more precise control
Using standard 0.1" pitch pads for power and XLR connections, Molex 0.1" compatible
Bourns, conductive plastic potentiometers
Grayhill, mil-spec selector switches
0.079" thick PCB with 2 oz. copper, Solder mask, silkscreen, plated-through holes, Lead-free Rohs
More ordering choices, more package deal combinations for better discount!
Flexible ordering with or without PSU, Rack Case, Input Transformers, etc... to fit your DIY budget.
More photos: